Allied Health Internship: A Look Back at the Older Adults Module with Ex-Student Ambassador, Amelia.
by Bryanna Sweres, on 22/01/2021 9:09:08 AM
Australian life expectancy is increasing due to better access to high quality healthcare, improved sanitation, improved medical treatment and early recognition of conditions and diseases such as heart disease and cancer.
Living longer is generally a positive outcome for many individuals, however it can increase the risk of developing chronic diseases. If older adults maintain a healthy lifestyle and are in good health this can increase their quality of life and reduce the impact on the health and aged care systems.
Allied health assistants work with a range of older adults whom will vary both physiologically and psychologically. Being an effective communicator enables us to enhance the quality of life for these individuals through education, promotion of physical activity and effective program delivery.
Ex-Student Ambassador, Amelia, talks us through her journey throughout the 2019-20 Internship Older Adults Module.
Classes: Group Exercise Program
During this class, the focus was on group exercise program implementation.
The activities completed during this class assisted our knowledge of how to provide larger groups of people exercise that is standardised across the group, to allow for all different ability levels to get involved.
After creating and providing my own exercise program to my fellow classmates, I'm now feeling more confident in talking to larger groups of people.
I've learnt that many older adults have some type of physical condition that can impair their abilities to do certain exercises, so we need to be very knowledgeable on these conditions before we have clients presenting with these conditions in the clinic, in order to come up with a program to suit them.
It was interesting to see the way in which each person taught different groups of people. Many people have differing prescription techniques, so it was great to be able to learn off each other by seeing the way in which others prescribe exercise.
---
Placements: Belgravia Leisure
Only around one in 10 Australians over the age of 50 exercises enough to gain any cardiovascular benefit. Some estimates suggest that about half of the physical decline associated with old age may be due to a lack of physical activity. It has been suggested that people over the age of 65, more than any other age group, require adequate fitness levels to help them maintain independence, recover from illness and reduce their high risk of disease.1
For the Older Adults module, we had placement out at Belgravia Leisure.
This placement involved assisting older adults with their living longer, living stronger exercise classes by helping them with equipment set up, cueing some of their exercises, helping them out if they had any questions and ensuring that they were doing all exercises safely and correctly.
We mainly worked with the age group of 60+. Some of the older adults had been going to these classes for over 10 years!
The aim of the sessions was to ensure that the older adults were getting in their recommended daily activity whilst having fun and staying safe. Another aim was to ensure that the clients remained active and moving around the room at all times of the class to gain the most benefit.
This placement experience taught me how to better interact with older adults, what exercise styles they enjoy and other exercises that they may not enjoy as much. It's important to be able to keep them engaged and have them doing exercises that interest them.
I was able to log a total of 25 ESSA Accredited hours towards my overall placement requirements during this placement.
I think it's really important to specifically learn about the Older Adult population because of the many chronic health conditions that come about with old age. This can dramatically affect a persons ability to be mobile, their level of ability when it comes to exercise and ultimately, their overall quality of life.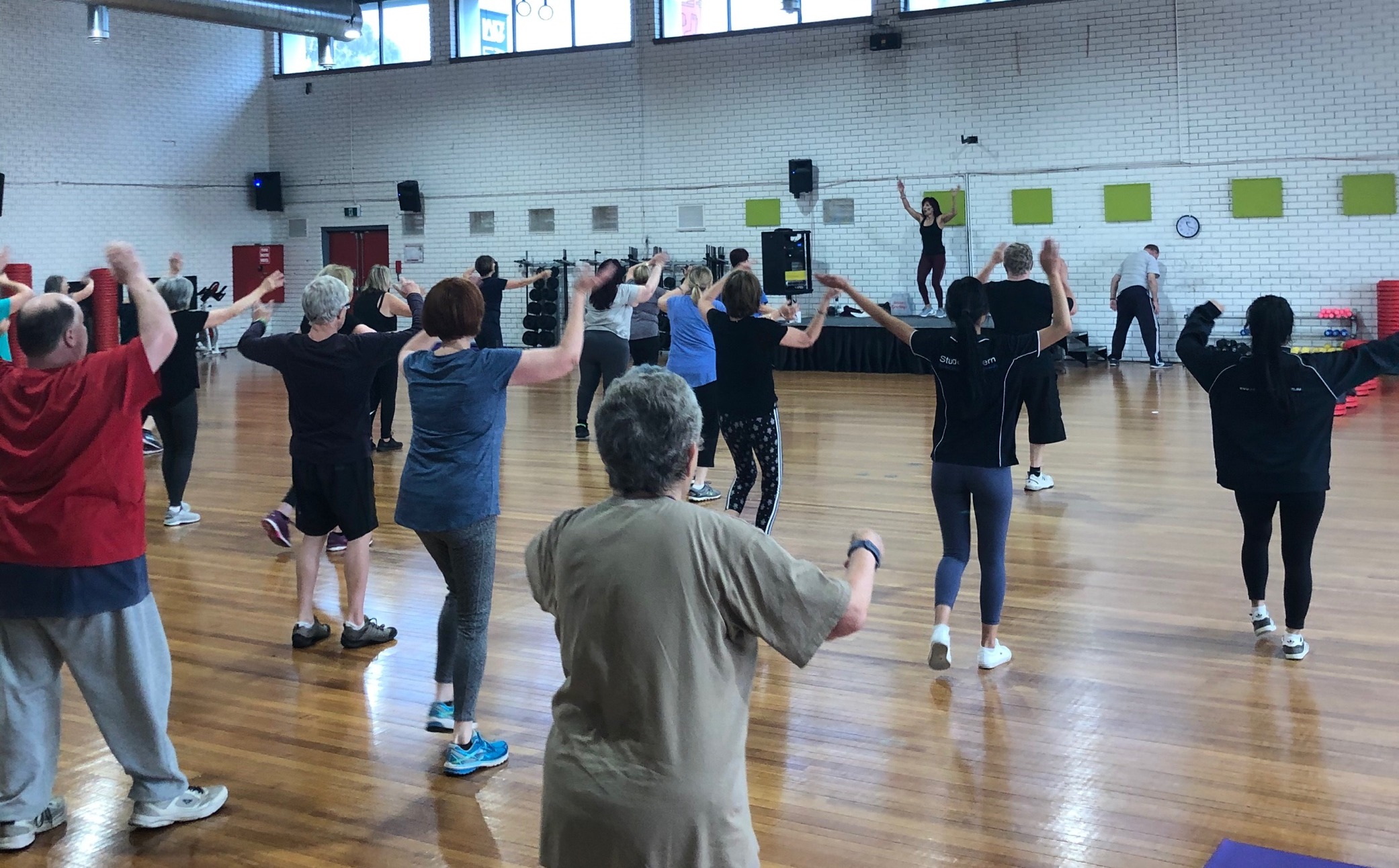 During the Older Adults placement with Belgravia Leisure, the focus is on group based and individual exercise prescription and implementation for the older generation. Students will work with a range of different older adult clients of varying physiological capabilities, as well as different fitness instructors with specific styles and experience within the exercise and health industry.
Students will assist in the set-up and implementation of a group resistance training circuit with an older adult population as well as resistance training sessions. Students will also have the opportunity to complete pre and post session training diaries and provide progressions and regressions to the program, based upon client needs and feedback.
---
ERA's on-site Allied Health Educator, Ben Lennard, elaborates on the Older Adults module and the Group Exercise program which forms part of the 2019-20 course
.
This class is part of our Older Adults Module. The class looks at how to prescribe and implement a group exercise program for the older population. We work closely with the students and run them through the process of extracting information from a client's physical assessment and medical history, and using this information to get the older client's into a safe, tailored exercise program, in a group setting.
The students get lots of exposure instructing exercise in the ERA gym, learning how to effectively run a group exercise class for the Older cohort, as an Allied Health Assistant.
Students will walk away with:
An understanding of the effects of aging on the human body.
Development of skills in exercise prescription and program development for older adults.
An improved ability to communicate with other health professionals when managing an older client.
An improved level of skill, knowledge, and confidence to instruct older adults in a group exercise setting.
The content through this module is explored and delivered at an industry standard, which allows students to take these skills straight into the workforce as an Allied Health Assistant. These industry skills allow graduates to run group community exercise classes, assisting the older clients within a private physio practice, work within a multidisciplinary team, in the hospital as part of acute rehabilitation; and much more.
1
betterhealth.vic.gov.au