Encouraging stronger partnerships between Universities and Industry
by Melissa Arkinstall, on 30/10/2020 9:53:33 AM
ERA's Melissa Arkinstall was asked to speak at this year's
ACEN WIL Virtual Summit

to bring valuable industry

representation to the discussions around how the

Tertiary Education Sector and

Industry

can build stronger

partnerships

for the purpose of student work experience.
Exercise Research Australia has worked with more than 70% of the Tertiary Education Sector over the past 10 years.
The ACEN (Australian Collaborative Education Network) WIL Virtual Summit kicked off this week with an impressive two-day program filled with keynotes, showcase sessions, refereed paper presentations, interactive roundtables, and insights from a fantastic roster of speakers.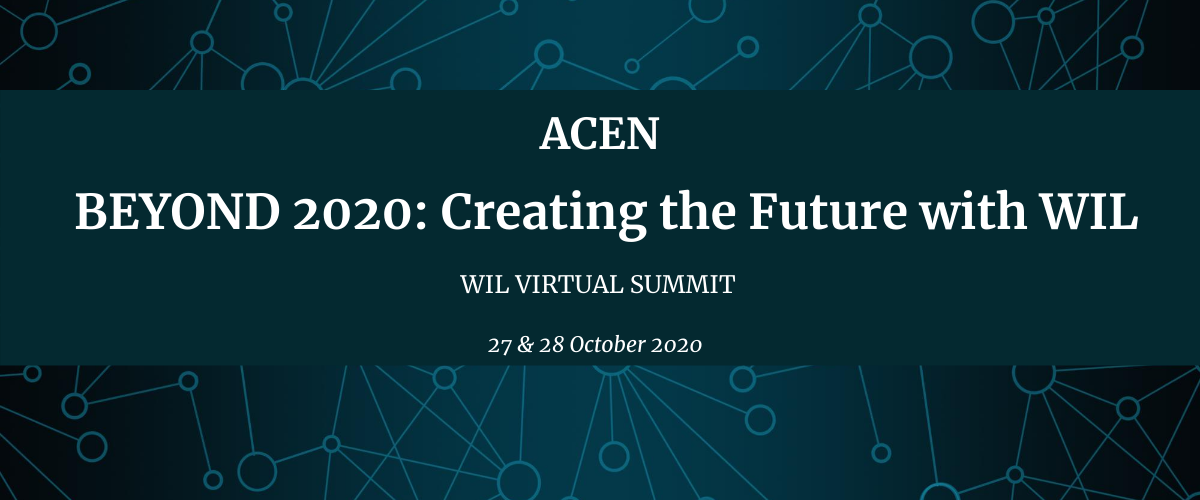 This year's Summit theme is titled "Beyond 2020: Creating the Future with WIL".
ERA's very own Dr. Melissa Arkinstall was asked to speak at the Summit, bringing industry representation to the key roundtable talks. The key focus of these discussions revolved around how Universities and Industry can work towards building stronger partnerships to provide quality student work experience opportunities.
---
Why is it important for the Tertiary Education Sector to engage and strengthen partnerships with Industries?
Developing a stronger relationship between the Tertiary Education Sector and Industry helps work towards the common goal of providing quality WIL (Work Integrated Learning) experiences for students who study at University who also engage in practical opportunities in Industry.
Students are required to undertake industry hours within the disciplines of Exercise Science and Physiotherapy to apply the knowledge and skills they have learnt at University through practical placement.
Exercise Research Australia works with students in these disciplines to provide the practical opportunities in Industry they need to consolidate their learning and satisfy their practical hour University requirements.
To provide these hands-on learning experiences to students, there needs to be a relationship between the University and Industry. Without that relationship it is difficult for students to understand how they can complete the necessary hours they need to meet their University requirement and gain experience in industry.
More importantly, a stronger partnership and support for WIL provides the student with the opportunity to connect with future employers.
---
What needs to change to create a better WIL experience for Tertiary, Industry and Students?
Stakeholder communication is the key to enhancing Work Integrated Learning experiences for students. In addition, exploring a better framework for how all parties, including Industry partners and Tertiary affiliates, can interact so the student will have a better outcome.
Positive change would also see a shift from the traditional document signing process, to a way in which people are collaboratively brought together.
Before a work around to the conventional process is introduced, there needs to be a defining of responsibilities and further discussions around how a relationship can be strengthened between Tertiary and Industry.
---
What are the key takeaways from the discussions in regard to building new and innovative ways to strengthen stakeholders and industry partnerships?
Building a team environment that incorporates key Industry, WIL and Tertiary collaborators is key in working for students as a united front. The student needs to see all stakeholders as one, rather than each taking a silo approach to the learning experience. Delivering cohesive messages across Tertiary and Industry would enable students to better understand how their learning connects with Industry.
Working as one will also enable all parties to better monitor and track student needs.
The united approach will create an environment of open communication, this will help all stakeholders understand how students are travelling and flag any who are struggling to manage their University and Industry engagement commitments. There is often a disconnect between Industry partners and the Tertiary sector in identifying at-risk students before they slip through the cracks.
It is not just about connecting a student and a practical opportunity; it must be more. It must be the academic staff, the WIL staff, and the industry working closely together to deliver cohesive experiences for students.
Moving forward, an effort to build culture would see great change in the way Universities and Industry partners work together. To think past the documentation, beyond the framework and look to supporting an equal commitment to a student. 
Ultimately, if the relationship between a University and Industry partner is not strong, it is the student who will be the one that is disadvantaged.
The decision-making process from all stakeholders should be student centric. This approach will help bridge the gaps for students between what they learn at University, the importance of applying this in Industry and how to reciprocate their practical experiences back into their University studies.
More information on the ACEN WIL Virtual Summit can be found here.
Program Information
The HLT43021 Certificate IV in Allied Health Assistance program is a Nationally recognised qualification that provides the necessary skills and knowledge to work as an Allied Health Assistant (AHA) in hospital, clinic and community work settings. For further information on this qualification, view our Program Overview. Any reference to 'ERA's Cert. IV in Allied Health Assistance', 'ERA's Allied Health Assistance Program', or 'ERA's AHA Program', is to mean HLT43021 Certificate IV in Allied Health Assistance. This training is delivered with Victorian and Commonwealth Government funding. Eligibility criteria apply. This qualification is delivered by Exercise Research Australia Pty Ltd. RTOID: 22490